Not much new -except that we're getting more and more excited.
John was away for a couple of days on a business trip and we were a little anxious about the timing ..but it all worked out great and the baby got a new piece of clothing from Dad's trip to Arizona: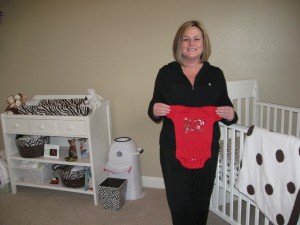 A leisurely weekend here as we double check everything, knowing it could be any day
….The baby's room is not yet gender-specific as we don't know whether boy or girl yet …but Kathy has plans and fabric in place for either. We'll find out which way the room will be customized after the baby arrives!
Kathy's friend has already volunteered to do all the sewing (for all you who know that Kathy is no Martha Stewart)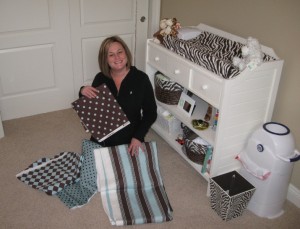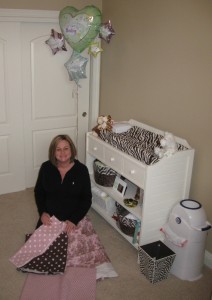 And the baby? is well equipped with everything from clothes, to diapers to everything imaginable, the drawers and closet are to the top! A very luck baby -and much thanks owed to the generosity of family and friends