What a day -actually what an adventure the last few days have been!
We?ll update this post and the birth section soon, -with many pictures, videos and great stories. But meanwhile please know that mom and baby are both doing fantastic.
Grace Austin is really something and we have no doubt she?ll shine as Nevada?s latest adventure girl. 35hours worth of labor, umbilical cord wrapped around her neck 3times (of course we didn?t know until she was out!)
Grace came into this world with a strong and fun spirit and mom and dad could not be more proud. Grace and her mom really shined bright the last few days.
We?re exhausted, baby is sleeping and the pics and stories will have to wait to be shared
But THANK YOU to everyone for all of your wonderful thoughts and prayers. We certainly put them all to use in the last days and there is no doubt they really made the difference. Kathyrn and I are thrilled beyond belief. We are so truly blessed.
Please check back soon, as we'll be posting many pictures, stories, videos and details.
Meanwhile, a few pics: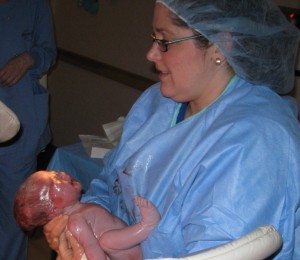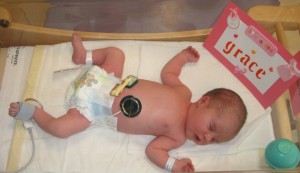 EDIT:? We've linked pictures and will continue to do updates on the "Graces Birth" page (link to your right under 'Pages' ..or click here