First off, Grace and dad went to check out Hot August Nights ..and during buffet dinner, Grace pulled out a loose tooth!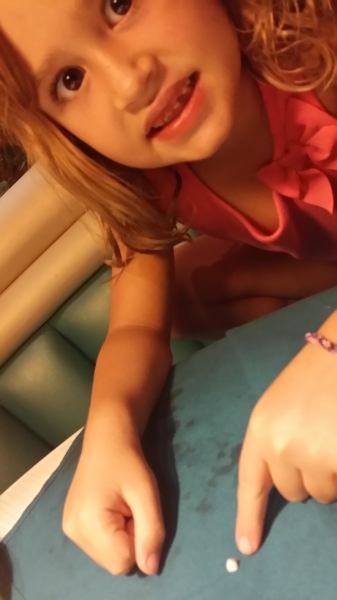 Well, it looks like Grace will be getting a new dog!! Perhaps as soon as Thursday evening!! Very exciting and we're all talking about the big responsibility and also all the things we need to do and learn as we prepare for a new member of the family.
The breeders sent a new video of the puppy.

As far as a name? Grace doesn't know yet and it may be a while. A few of Grace's name ideas: Belle and Reno.