We haven't shared much about the new addition to the family, maybe because we've been too busy with her! She's doing great! Adjusting great to her new surroundings. Loves to play and run (and she's fast) She also likes to explore (when given the opportunity) she also has proven she can cry for extended time-frames (we're crate training until housebroken).
A few stats from her 2nd day in Nevada: 24Hours with no potty accidents inside!!! No less than 5 poops outside and many pee pee's outside. Kathy gets much of the credit for giving her great attention during the day.
Here is a picture of her first Nevada bath …Grace is doing fantastic with her.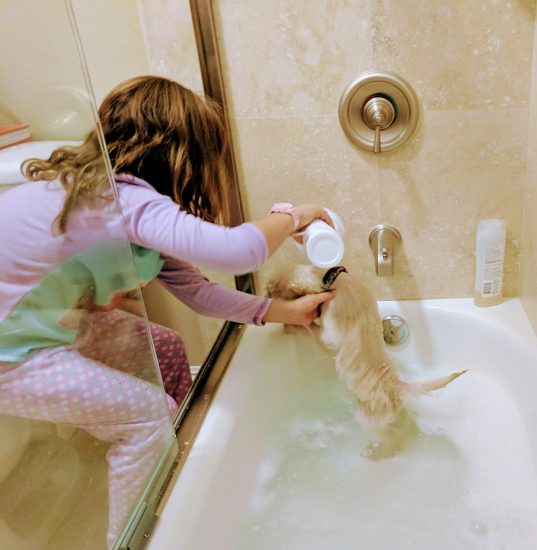 And a picture the next morning: