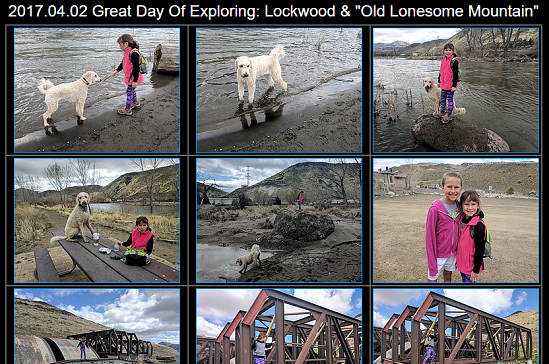 A fantastic day of exploring and lots of hiking.
Started in Lockwood where did a loop along the river. Grace met a nice girl and her dad …they were out doing the same.
Then over to "Old Lonesome Mountain" where we spent much of the day hiking hills and exploring. Beautiful day! Quite fun -and we sure got a workout! Zoey was along to share the fun and as always was well behaved and great company.
V I D E O