After a long week for Dad …..Seemed like a good night to go out for dinner.  So Grace and Dad made a "Date Night" of sorts and we went to our favorite Mexican Restaurant:  "Murrietas"
It was excellent as usual and Grace got the VIP treatment as usual.  In fact, even more so as the owner Moana was there and she absolutely loves Grace.
Grace ate a huge dinner and impressed everyone the way she'd put salsa on her fork, then use the fork to put the salsa on her tortilla chip and then eat the chip.    As usual the staff took turns giving Grace tours of everything, including the kitchen …and Moana showed Grace how to use the fancy register -which Grace learned very quickly.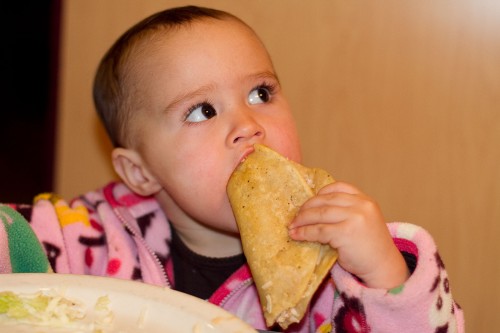 A few good pics and soon we'll go through and tweak and print some of the better ones.