Grace started not feeling well yesterday afternoon and became nauseous  -This lasted through the night and into this morning.   Both Grace and Dad got very little sleep last night, but did get lots of couch-time together.   This morning when mom came home from work Grace opened a few small Christmas presents and we gave her some more medicine.
A bit later Grace and Dad went to the drug store and bought Saltine Crackers, and Pedialyte.  We thought getting out of the house for a few minutes would be good, as it is a beautiful day here in Reno.
Grace hasn't eaten in over a day.  She also hasn't held down much liquid either.  But hopefully that is changing:  This afternoon she held down a few drinks of water/pedialyte and 1/2 of a saltine cracker.  After some Tylenol she eventually fell asleep on the couch. We hope the big nap will do her good.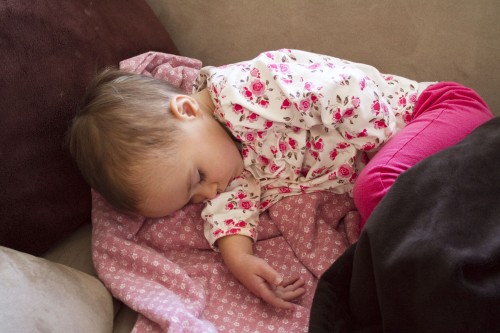 Not the typical Christmas!! But we had planned to do our big celebration tomorrow and then when Grandma Jo and Grandpa Phil come down later in the week so at least so far we haven't canceled any plans. Let's hope Grace feels better tomorrow, and let's hope this needed nap is a long one.