7 Days after the new puppy becoming part of our family, and during a nice stormy-weather weekend.
Well, Grace finally made it official! Her new puppy finally has a permanent name: W I N T E R
Congratulations on finally having a name Winter! It's a great name, and everyone agrees you look like a winter day in Northern Nevada. And we know you're going to enjoy the first snow, which may come very soon!!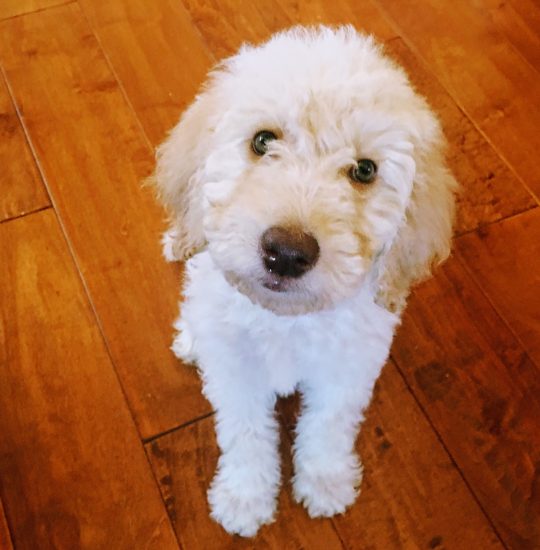 Also, Winter is really doing great. She's batting near 100% on potty training (which has been our number one goal), she's very sweet and seemingly smart. She LOVES to play, and she's a fast runner. This morning we took her on her first long walk. Over 2miles!! she loved it and they'll be many more big outdoor days in her future. Oh, and Grace says that winter has been 'winking' at her!! Kathy suggests winking back just in case it's a secret code of some sort.