Another A+ grade from Dr. Omar! Things are coming along nicely.
This was the last of the semi-monthly appointments and from here on out we go ever week!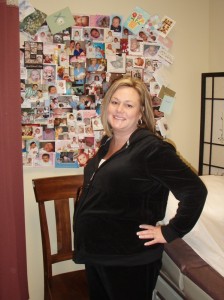 Notice all the pictures in the background of this (one of many) exam room? –These are pictures of some of the babies that Dr. Omar has delivered. Her patients and the babies very much appreciate her. We do too, we think she is great.