Spring was here and Mom and Dad got a bit overzealous —
Took Grace out for some sunbathing where she got 3rd-degree sunburn on her face -everything except where her hat protected her delicate skin.
Please, we're begging family and friends to not call Child Protective Services, as they'll surely take our baby away!!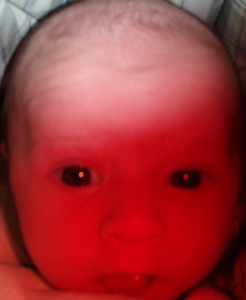 (of course maybe April fools day?)