We're lucky to have a wonderful doctor:? Dr. Omar (clicky)

Today was one of many check-ups and it went awesome. Everything is tracking well.
Here is the lobby of the office, lots of pregnant women typically in this room. It's like a baby factory here.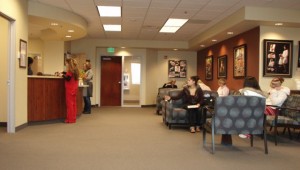 In the exam room: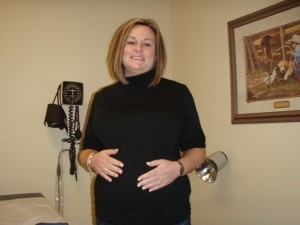 And here Dr Omar taking measurements and other assorted things, she let us know everything is good!